Performances:
October 20-November 26, 2017
Performances Thursdays-Saturdays at 8 pm, Sundays at 3:30 pm
West Stage at the Raven Theatre Complex
6157 N. Clark St., Chicago
Ticket info:
$25 General Admission
$20 Seniors (65+)
Students/Children: $15
Pay-what-you-can performances on Thursdays
You'll also see an option to "Pay for a student" – for this production, we are offering free tickets to CPS students.  This ticket option gives patrons the opportunity to subsidize a student ticket. We greatly appreciate your generosity!
By José Rivera
Marisol depicts the story of the titular character, a copy editor for a Manhattan publisher. Though she is a white-collar worker, she still chooses to live alone in the tough section of the Bronx where she grew up. The play opens with Marisol barely escaping a vicious attack on her subway trip back to the Bronx. Later that evening, Marisol's guardian angel pays a visit to tell her she can no longer serve as Marisol's protector because she has been called to join the revolution already in progress against an old and senile God who is dying and "taking the rest of the universe with him." Soon, Marisol is caught up in the Armageddon being fought on the streets of New York City.
Director Juan Castaneda says, "No two people ever give the same answer to what Marisol is about. Is it about religion, or politics, race relations, the environment, gender equality, inner city violence, economics, poverty, or any other world issue you can think of?  Our mission with this production is to figure out how to respond yes to all of those themes.  Then we must help audiences realize that all of the issues surrounding these topics are interconnected.  They are all one issue the same way we as people are part of one Earth.  Finally, we must inspire audiences to realize that unity is the only way to combat these issues."
BEST PLAYS IN CHICAGO
Promethean Theatre Ensemble has created a scary, overwhelming, intimate, relevant work, and it will not be comfortable for everyone. But then, perhaps the Apocalypse shouldn't be.
Harold Jaffe
Picture This Post
…a very powerful play that deals with so much: religion, politics, race relations, the environment, gender equality, inner city violence, poverty and more. The play left me with much to think about and talk about and is recommended.
Barbara Keer
Splash Magazine
Director: Juan Castañeda
Assistant Director: Danielle Malenock
Stage Manager: Hazel Marie Flowers-McCabe
Set Designer/Technical Director: Jeremiah Barr*
Lighting Designer: Liz Cooper
Costume Designer: Uriel Gomez
Props Designer: Arielle Valene
Sound Designer: Sarah Espinoza
Violence Designer: Brendan Hutt*
Photography: Tom McGrath**
*Indicates PTE Ensemble Member
**Indicates PTE Artistic Associate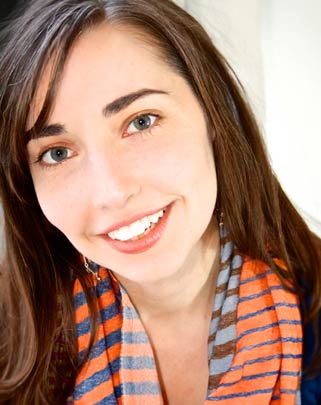 Jamie Bragg*
Woman in Furs
*Indicates PTE Ensemble Member