BLISS (or Emily Post is Dead!)
Performances:
July 21-August 25, 2018
Thursdays-Saturdays at 7:30 pm, Sundays at 2 pm
Press opening Saturday, July 28, 2018
Athenaeum Theatre Studio 1
2936 N. Southport
By Jami Brandli
A Joint World Premiere with Moving Arts at Atwater Village Theatre in Los Angeles and in Association with Moxie Theatre in San Diego
It's 1960 in North Orange, NJ. Clytemnestra and Medea are now discontented housewives, and Antigone is the teenage girl next door struggling with the rules of her overbearing uncle. On the surface, they're seemingly blissful to follow the "rules" of Emily Post, the American author famous for writing on etiquette. But that's just the surface. Then Cassandra, a working girl, moves into their neighborhood and all routines are interrupted. Cassandra is determined to finally break the curse of Apollo, the gorgeous and egotistical god who gave her this "gift" of prophecy but made it so no one would ever believe her. He makes it clear his curse is practically indestructible: yet all she must do is convince someone to believe her. Can Cassandra convince them they now have a choice in this modern era? That they don't have to live a doomed existence? Can all four women escape their ongoing fate?
Director Anna Bahow is committed to the development of new work and a diversity of voices. She is an Associate Artist with The International Voices Project and Chicago Dramatists. She served as the 2011-2012 Michael Maggio Directing Fellow at Goodman Theatre. Her productions have received Jeff Awards for New Work and Use of Multi-Media. Recent work includes Madhuri Shekar's A NICE INDIAN BOY for Rasaka Theatre and the world premiere of BREWED by Scott Barsotti.  Bahow's work has appeared on many best of the year lists in Chicago, including 2013's INVASION! In 2016 she developed ZIRYAB with writer, musician and actor Ronnie Malley, traveled Italy to study with master directors at La Mama Umbria and directed and traveled with MY SWEET LAND by Amir Nizar Zuabi for Silk Road Rising, which was presented at London's Nour Festival 2016 and Toronto's Agha Khan Museum.
JAMI BRANDLI's plays include Technicolor Life, S.O.E., M-Theory, ¡SOLDADERA!, Sisters Three, Through the Eye of a Needle, Medusa's Song, O: A Rhapsody in Divorce and BLISS (or Emily Post is Dead!) which was named in The Kilroys Top 46 List in 2014. Her work has been produced/developed at New Dramatists, WordBRIDGE, The Lark, New York Theatre Workshop, Great Plains Theatre Conference, Launch Pad, The Antaeus Company, Chalk REP, The Road, among other venues. Winner of John Gassner Memorial Playwriting Award, Holland New Voices Award and Aurora Theatre Company's GAP Prize. Technicolor Life premiered at REP Stage as part of the 2015 Women's Voices Theater Festival and recently received its Australian premiere at The Depot Theatre. BLISS (or Emily Post is Dead!) receives a joint world premiere with Moving Arts, Moxie Theatre and Promethean Theatre starting in January, 2018. Through the Eye of a Needle received its world premiere at The Road Theatre Company in Los Angeles, March 2018. She's been a finalist for the 2016 PEN Literary Award for Drama, Playwrights' Center Core Writer Fellowship, Princess Grace Award, O'Neill National Playwrights Conference and the Disney ABC TV Fellowship and was also nominated for the Susan Smith Blackburn Award. Her short works are published with TCG and Smith & Kraus. A proud member of the Playwrights Union, the Antaeus Playwrights Lab, and The Dramatist Guild, Jami teaches dramatic writing at Lesley University's low-residency MFA program. She is represented by the Robert A Freedman Agency and Gramercy Park Entertainment.
Director: Anna Bahow
Playwright: Jami Brandli
Stage Manager: Alexa Berkowitz*
Assistant Director/Dramaturg: Nicole Hand*
Set Designer: Jeremiah Barr*
Violence Designer: Brendan Hutt*
Costume Designer: Carrie Campana
Lighting Designer: Charles Blunt
Sound Designer: Sadie Tremblay
Props Designer: Rachel Watson
Intimacy Designer: Jennifer L. Mickelson
Photography: Tom McGrath**
*Indicates PTE Ensemble Member
Kaci Antkiewicz
Cassandra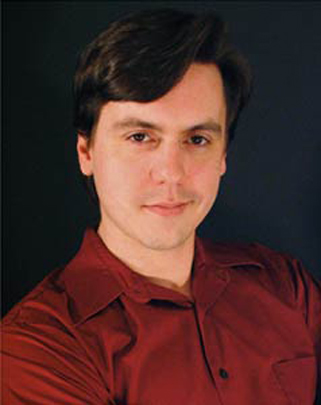 Jared Dennis*
Apollo/Dr. Smith
Dyamone Hopkins
Understudy - Cassandra
*Indicates PTE Ensemble Member
Anne Lentino*
Understudy - Clementine
Kaci Antkiewicz
Cassandra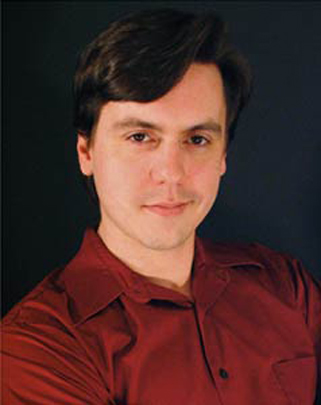 Jared Dennis*
Apollo/Dr. Smith
Anne Lentino*
Understudy - Clementine
Dyamone Hopkins
Understudy - Cassandra
*Indicates PTE Ensemble Member
BLISS (Or Emily Post is Dead!) is an intelligent, fierce exploration of second-wave feminism interspersed with ancient legends. Anna Bahow's thoughtful yet brutal direction of Jami Brandli's world premiere … sets a strong precedent for female-driven plays in the MeToo era.
Excellent writing and even better performances from a stellar cast under the strong direction of Anna Bahow.
Brandli's writing simultaneously lightens and sharpens her sword with humor – a technique harnessed by this ensemble as they successfully straddle the symbolic Greek ideas within a Stepford wives reality. Jamie Bragg is especially masterful in her portrayal of Clementine, embodying a finessed cynicism grounded in hurt and betrayal, yet with still a sparkle of hope.
The Women of Greek Tragedy
Although the female characters of Greek tragedy were written and performed by men, they are some of the most dynamic, cunning and fierce characters ever depicted — women who transgress their social norms and forge their own paths. Meet the past selves of Cassandra, Clementine, Maddy and Antonia…
Cassandra
Cassandra was the daughter of King Priam and Queen Hecuba of Troy in Greek Mythology. According to some versions of her story, Apollo fell in love with her and granted her the gift of prophecy. But when she refused his sexual advances, he placed a curse upon her so that no one would ever believe her visions. Her own family considered her insane.
Cassandra predicted the fall of Troy and warned her people not to bring in the wooden horse left by the Greeks, but of course she was not believed by the Trojans and was therefore unable to stop it. When Troy was sacked, she was taken as the slave concubine of Agamemnon, the Greek general, and brought back to his home at Mycenae. She foresaw Agamemnon's and her own deaths at the hand of his wife Clytemnestra, but again she was not believed. She entered the palace knowing the fate that awaited her and died by Clytemnestra's waiting knife.
Clytemnestra
Clytemnestra was the sister of Helen of Troy and wife of Agamemnon, King of Mycenae, with whom she had three children: Iphigenia, Electra and Orestes. When Helen was "stolen" from Agamemnon's brother, Menelaus, Agamemnon raised an army to avenge the insult and get Helen back, but the Greek ships became stranded on the beaches by the goddess Artemis, who wouldn't give them wind unless Agamemnon sacrificed his daughter. Agamemnon tricked Clytemnestra into bringing Iphigenia to the camp and slaughtered her.
Clytemnestra waited for ten years for her husband's return, weaving a long red cloth to welcome him home. When Agamemnon finally arrived with his captive concubine, Cassandra, Clytemnestra invited him to walk into his palace on a red carpet, and then stabbed him to death in his bath. She next slaughtered Cassandra as she entered the palace after her captor. Clytemnestra was murdered in turn by her son, Orestes, which opened up a new cycle of torment and violence.
Medea
Medea was the daughter of King Aeëtes of Colchis and a powerful sorceress. She met the Greek hero, Jason, when he came to her island searching for the Golden Fleece, which her father possessed. Medea, who was madly in love, used her magic and her cunning to help Jason survive. Jason eventually stole the fleece and fled with Medea and her young brother, hotly pursued by King Aeëtes's ship. In order to escape, Medea killed her brother and spread his dismembered body so their father had to stop and collect his son's limbs for proper burial.
Medea and Jason settled in Corinth, where Medea, not being Greek, was considered a barbarian. After Medea bore Jason two sons, he abandoned her to marry the daughter of the Corinthian king. Devastated at Jason's betrayal, Medea first poisoned Jason's new bride and father-in-law and then slaughtered her own children before flying off in a chariot drawn by dragons, leaving Jason to mourn the extinction of his bloodline.
Antigone
Antigone was the daughter of Oedipus, king of Thebes, who unknowingly killed is own father and married his own mother. When Oedipus and Jocasta learned the truth of their god-cursed relationship, Jocasta hanged herself and Oedipus gouged out his own eyes and left the city to wander as a blind beggar until his death, accompanied by his young daughter, Antigone.
Oedipus's sons made a deal to share the throne of Thebes but that arrangement quickly broke and led to civil war. The brothers ended up killing each other on the field of battle, leaving their uncle, Creon, left to rule. Creon declared that one his nephews would receive a proper burial, but the other, who had declared war, would be left to rot of the field of battle, thus condemning his ghost to wander forever. Antigone chose to defy her uncle's law and bury her brother. Creon condemned her to be buried alive in a cave, where she hanged herself before she could be rescued.
Kaci Antkiewicz
Cassandra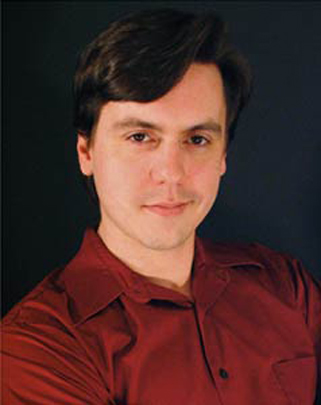 Jared Dennis*
Apollo/Dr. Smith
Anne Lentino*
Understudy - Clementine
Dyamone Hopkins
Understudy - Cassandra
*Indicates PTE Ensemble Member