BLISS (or Emily Post is Dead!)
Performances:
July 21-August 25, 2018
Thursdays-Saturdays at 7:30 pm, Sundays at 2 pm
Press opening Saturday, July 28, 2018
Athenaeum Theatre Studio 1
2936 N. Southport
By Jami Brandli
A Joint World Premiere with Moving Arts at Atwater Village Theatre in Los Angeles and in Association with Moxie Theatre in San Diego
It's 1960 in North Orange, NJ. Clytemnestra and Medea are now discontented housewives, and Antigone is the teenage girl next door struggling with the rules of her overbearing uncle. On the surface, they're seemingly blissful to follow the "rules" of Emily Post, the American author famous for writing on etiquette. But that's just the surface. Then Cassandra, a working girl, moves into their neighborhood and all routines are interrupted. Cassandra is determined to finally break the curse of Apollo, the gorgeous and egotistical god who gave her this "gift" of prophecy but made it so no one would ever believe her. He makes it clear his curse is practically indestructible: yet all she must do is convince someone to believe her. Can Cassandra convince them they now have a choice in this modern era? That they don't have to live a doomed existence? Can all four women escape their ongoing fate?
Director Anna Bahow is committed to the development of new work and a diversity of voices. She is an Associate Artist with The International Voices Project and Chicago Dramatists. She served as the 2011-2012 Michael Maggio Directing Fellow at Goodman Theatre. Her productions have received Jeff Awards for New Work and Use of Multi-Media. Recent work includes Madhuri Shekar's A NICE INDIAN BOY for Rasaka Theatre and the world premiere of BREWED by Scott Barsotti.  Bahow's work has appeared on many best of the year lists in Chicago, including 2013's INVASION! In 2016 she developed ZIRYAB with writer, musician and actor Ronnie Malley, traveled Italy to study with master directors at La Mama Umbria and directed and traveled with MY SWEET LAND by Amir Nizar Zuabi for Silk Road Rising, which was presented at London's Nour Festival 2016 and Toronto's Agha Khan Museum.
JAMI BRANDLI's plays include Technicolor Life, S.O.E., M-Theory, ¡SOLDADERA!, Sisters Three, Through the Eye of a Needle, Medusa's Song, O: A Rhapsody in Divorce and BLISS (or Emily Post is Dead!) which was named in The Kilroys Top 46 List in 2014. Her work has been produced/developed at New Dramatists, WordBRIDGE, The Lark, New York Theatre Workshop, Great Plains Theatre Conference, Launch Pad, The Antaeus Company, Chalk REP, The Road, among other venues. Winner of John Gassner Memorial Playwriting Award, Holland New Voices Award and Aurora Theatre Company's GAP Prize. Technicolor Life premiered at REP Stage as part of the 2015 Women's Voices Theater Festival and recently received its Australian premiere at The Depot Theatre. BLISS (or Emily Post is Dead!) receives a joint world premiere with Moving Arts, Moxie Theatre and Promethean Theatre starting in January, 2018. Through the Eye of a Needle received its world premiere at The Road Theatre Company in Los Angeles, March 2018. She's been a finalist for the 2016 PEN Literary Award for Drama, Playwrights' Center Core Writer Fellowship, Princess Grace Award, O'Neill National Playwrights Conference and the Disney ABC TV Fellowship and was also nominated for the Susan Smith Blackburn Award. Her short works are published with TCG and Smith & Kraus. A proud member of the Playwrights Union, the Antaeus Playwrights Lab, and The Dramatist Guild, Jami teaches dramatic writing at Lesley University's low-residency MFA program. She is represented by the Robert A Freedman Agency and Gramercy Park Entertainment.
BLISS (Or Emily Post is Dead!) is an intelligent, fierce exploration of second-wave feminism interspersed with ancient legends. Anna Bahow's thoughtful yet brutal direction of Jami Brandli's world premiere … sets a strong precedent for female-driven plays in the MeToo era.
Excellent writing and even better performances from a stellar cast under the strong direction of Anna Bahow.
Brandli's writing simultaneously lightens and sharpens her sword with humor – a technique harnessed by this ensemble as they successfully straddle the symbolic Greek ideas within a Stepford wives reality. Jamie Bragg is especially masterful in her portrayal of Clementine, embodying a finessed cynicism grounded in hurt and betrayal, yet with still a sparkle of hope.
The decade of the 1960s is famous for liberation, civil rights and social change. BLISS takes place in the year 1960, when many of these changes hung in the air but had yet to come to fruition. In 1960, mainstream American culture was still firmly steeped in ideas and trends that emerged after World War II. The ideologies of the 1950s were still alive and well.
Emily Post, 1872-1960
Emily Post was an American icon, advice columnist and author of Etiquette, the Blue Book of Social Usage, which she repeatedly updated throughout her life (and is still being updated today by the Emily Post Institute).
Post, née Price, was born to wealthy, WASPy parents in Baltimore and attended finishing school in New York. In 1892, she married the prominent New York banker Edwin Main Post, and the couple settled in Washington Square where they had two children. After learning about his numerous affairs with chorus girls and fledgling actresses, Emily Post divorced her husband in 1905. It is believed that she never had another romantic or sexual relationship for the rest of her life, though she always left an empty place at her table for an "unnamed guest."
Post's books and columns on Etiquette were wildly popular, in part because they promised a clear pathway to understand and break into the customs of "mainstream" American culture and achieve social mobility. In her review of Claridge's 2008 biography of Post, The New York Times' Dinitia Smith explains the keys to Post's popularity:
Such books had always been popular in America: the country's exotic mix of immigrants and newly rich were eager to fit in with the establishment. Men had to be taught not to blow their noses into their hands or to spit tobacco onto ladies' backs. Arthur M. Schlesinger, who wrote "Learning How to Behave: A Historical Study of American Etiquette Books" in 1946, said that etiquette books were part of "the leveling-up process of democracy," an attempt to resolve the conflict between the democratic ideal and the reality of class. But Post's etiquette books went far beyond those of her predecessors. They read like short-story collections with recurring characters, the Toploftys, the Eminents, the Richan Vulgars, the Gildings and the Kindharts.
"Happy Pills"
From the 1930s until the 1960s, methamphetamines were touted as cure-all medications that could reduce nasal congestion, help with weight loss and cure depression. They were rigorously marketed to middleclass white women as diet pills and mood stabilizers. Doctors proscribed variations like Methadrine, Benzedrine "Bennies," and Dexamyl.
Following the social upheaval of World War II, in which many women went to work to support the war effort, the pendulum of social change swung the other way and America became obsessed an idolized version "traditional" nuclear family (which of course meant white, middle-class and heterosexual). Women were told in ads, television shows and newspapers that they needed to be blissfully happy and perfect homemakers. Consequently, depression abounded and amphetamines became the most commonly prescribed antidepressant for 20 years, until new social stigmas emerged leading to the passage of laws banning much of their use.
Reno and the "Six Week Cure"
Though women had the right to
 divorce, it still carried great stigma. 
From this tradition, "divorce ranches"
 flourished. Situated in Nevada 
(typically Reno) from the 1930s to 
around the 1950s, "divorce ranches"
 offered a "six week cure" to women 
seeking divorces without the societal 
shame. Divorces were difficult to
 obtain, so women would stay in Nevada for six weeks to establish residency and get a divorce in a state where it was most easily possible.
These "six week cures" were mostly reserved for the elite, often hosting Hollywood and high society types. They also offered a sense of freedom and adventure. Women would often spend their six weeks drinking, flirting with cowboys, and engaging in general rebellion. Some women would bring along their "spare," or the next husband they planned to marry.
(This text is excerpted courtesy of a BLISS dramaturgical packet by Jenny Henderson and Emma Shibley.)
Events in Race Relations, 1950-1960
April 9, 1951: A Florida sheriff shoots two black defendants after the Supreme Court overturns their rape convictions and death sentences.
December 31, 1952: The first year in record with no reported lynchings in the U.S.

May 17, 1954: In the Brown vs. Board of Education of Topeka decision, the Supreme Court rules racial segregation of schools unconstitutional.
June 10, 1954: Governors and representatives of twelve southern states meet in Richmond, Virginia and agree to resist plans for school integration.
July 15, 1954: The Federal government targets Mexican communities for deportation in Texas, Arizona, and California in "Operation Wetback."
May 7, 1955: Reverend George Lee fatally shot after attempting to register to vote in Belzoni, Mississippi.

August 28, 1955: Emmett Till, a 14-year-old Chicago youth, is abducted and murdered in Mississippi Delta for allegedly "acting familiar" towards a white woman. His mother holds an open casket funeral to show the nation his mangled body.
September 23, 1955: All-white jury acquits Emmett Till's murderers.

November 7, 1955: The Supreme Court affirms a ruling declaring racial segregation of facilities under "separate but equal" doctrine to be unconstitutional, following a lawsuit brought against Baltimore, Maryland for segregating publicly funded parks and beaches.
December 1, 1955: Rosa Parks arrested for violating laws mandating racial segregation on buses, spurring the Montgomery Bus Boycott.
January 30, 1956: Dr. Martin Luther King's house bombed by white terrorists while his wife and child are in the house, but no one is harmed. Dr. King addressed followers advocating nonviolent response.
August 30, 1956: Riots prevent school desegregation in Mansfield, Texas. Schools in Mansfield do not officially desegregate until 1965.
January 13, 1957: Four Alabama congregations hold services in debris after four black churches and two pastors' houses bombed in Montgomery.

June 17, 1958: Four Mexican migrant farmhands working through federal labor program die in burning bus due to unsafe transport conditions.
October 14, 1958: District of Columbia Bar Association votes to accept black lawyers for the first time.

July 6, 1959: Richard and Mildred Loving plead guilty to the crime of interracial marriage after marrying in Washington D.C. and settling in their native Virginia. Following their conviction, they began a lawsuit that finally overturned "miscegenation" laws in 1967.
February 9, 1960: President Eisenhower orders the National Guard to accompany the "Little Rock Nine" to their classes, forcibly integrating the public schools in Arkansas that voters wished to close rather than desegregate.

October 19, 1960: Dr. Martin Luther King Jr. arrested during Atlanta, Georgia during a sit-in protest at department store lunch counter.
Hawaiian Identity
In 1960, Hawaii had only been an American state for one year. Pan-Am Airways began to offer direct flights between the islands and the continental United States. However, the allure of this "exotic paradise" masked a problematic history of cultural marginalization and appropriation.
In 1898, the Hawaiian Islands were annexed as a U.S. territory. American nationals migrated in the thousands, outnumbering Hawaiian natives by the early 20th century and overpowering their voices in key elections, like the later vote to join the union as a state.
In 1941, Japanese planes bombed the naval base at Pearl Harbor, sinking entire battleships, including the USS Arizona. Martial law was immediately imposed. Internment camps for Hawaiians of Japanese decent were established on each island. Civilians were subjected to strict curfews, media and mail censorship, and fingerprinting.
Because of Hawaii's geographic position, American service members stationed in the Pacific theatre often took shore leave there. As soldiers overran the island, Hawaiian businesses shifted to cater to the wants of the servicemen, and many bars, tattoo parlors, and brothels opened.
American annexation, immigration, and wartime military occupation of Hawaii colored both American nationals' and native Hawaiian perceptions of the islands. As researcher Brandon C. Ledward wrote in "On Being Hawaiian Enough: Contesting American Racialization with Native Hybridity", "generations of American influence—and the importation of racial thinking in particular—continue to impact the way Hawaiians are seen and the way we [Hawaiians] see ourselves."
(Adapted from an excerpt of a BLISS dramaturgical packet by Jenny Henderson)
The Women of Greek Tragedy
Although the female characters of Greek tragedy were written and performed by men, they are some of the most dynamic, cunning and fierce characters ever depicted — women who transgress their social norms and forge their own paths. Meet the past selves of Cassandra, Clementine, Maddy and Antonia…
Cassandra
Cassandra was the daughter of King Priam and Queen Hecuba of Troy in Greek Mythology. According to some versions of her story, Apollo fell in love with her and granted her the gift of prophecy. But when she refused his sexual advances, he placed a curse upon her so that no one would ever believe her visions. Her own family considered her insane.
Cassandra predicted the fall of Troy and warned her people not to bring in the wooden horse left by the Greeks, but of course she was not believed by the Trojans and was therefore unable to stop it. When Troy was sacked, she was taken as the slave concubine of Agamemnon, the Greek general, and brought back to his home at Mycenae. She foresaw Agamemnon's and her own deaths at the hand of his wife Clytemnestra, but again she was not believed. She entered the palace knowing the fate that awaited her and died by Clytemnestra's waiting knife.
Clytemnestra
Clytemnestra was the sister of Helen of Troy and wife of Agamemnon, King of Mycenae, with whom she had three children: Iphigenia, Electra and Orestes. When Helen was "stolen" from Agamemnon's brother, Menelaus, Agamemnon raised an army to avenge the insult and get Helen back, but the Greek ships became stranded on the beaches by the goddess Artemis, who wouldn't give them wind unless Agamemnon sacrificed his daughter. Agamemnon tricked Clytemnestra into bringing Iphigenia to the camp and slaughtered her.
Clytemnestra waited for ten years for her husband's return, weaving a long red cloth to welcome him home. When Agamemnon finally arrived with his captive concubine, Cassandra, Clytemnestra invited him to walk into his palace on a red carpet, and then stabbed him to death in his bath. She next slaughtered Cassandra as she entered the palace after her captor. Clytemnestra was murdered in turn by her son, Orestes, which opened up a new cycle of torment and violence.
Medea
Medea was the daughter of King Aeëtes of Colchis and a powerful sorceress. She met the Greek hero, Jason, when he came to her island searching for the Golden Fleece, which her father possessed. Medea, who was madly in love, used her magic and her cunning to help Jason survive. Jason eventually stole the fleece and fled with Medea and her young brother, hotly pursued by King Aeëtes's ship. In order to escape, Medea killed her brother and spread his dismembered body so their father had to stop and collect his son's limbs for proper burial.
Medea and Jason settled in Corinth, where Medea, not being Greek, was considered a barbarian. After Medea bore Jason two sons, he abandoned her to marry the daughter of the Corinthian king. Devastated at Jason's betrayal, Medea first poisoned Jason's new bride and father-in-law and then slaughtered her own children before flying off in a chariot drawn by dragons, leaving Jason to mourn the extinction of his bloodline.
Antigone
Antigone was the daughter of Oedipus, king of Thebes, who unknowingly killed is own father and married his own mother. When Oedipus and Jocasta learned the truth of their god-cursed relationship, Jocasta hanged herself and Oedipus gouged out his own eyes and left the city to wander as a blind beggar until his death, accompanied by his young daughter, Antigone.
Oedipus's sons made a deal to share the throne of Thebes but that arrangement quickly broke and led to civil war. The brothers ended up killing each other on the field of battle, leaving their uncle, Creon, left to rule. Creon declared that one his nephews would receive a proper burial, but the other, who had declared war, would be left to rot of the field of battle, thus condemning his ghost to wander forever. Antigone chose to defy her uncle's law and bury her brother. Creon condemned her to be buried alive in a cave, where she hanged herself before she could be rescued.
Director: Anna Bahow
Playwright: Jami Brandli
Stage Manager: Alexa Berkowitz*
Assistant Director/Dramaturg: Nicole Hand*
Set Designer: Jeremiah Barr*
Violence Designer: Brendan Hutt*
Costume Designer: Carrie Campana
Lighting Designer: Charles Blunt
Sound Designer: Sadie Tremblay
Props Designer: Rachel Watson
Intimacy Designer: Jennifer L. Mickelson
Photography: Tom McGrath**
*Indicates PTE Ensemble Member
Kaci Antkiewicz
Cassandra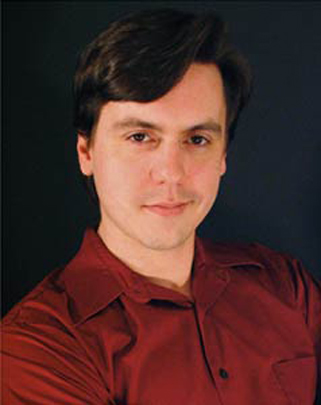 Jared Dennis*
Apollo/Dr. Smith
Dyamone Hopkins
Understudy - Cassandra
*Indicates PTE Ensemble Member
Anne Lentino*
Understudy - Clementine
Kaci Antkiewicz
Cassandra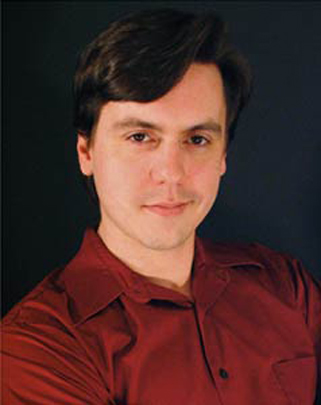 Jared Dennis*
Apollo/Dr. Smith
Anne Lentino*
Understudy - Clementine
Dyamone Hopkins
Understudy - Cassandra
*Indicates PTE Ensemble Member
Kaci Antkiewicz
Cassandra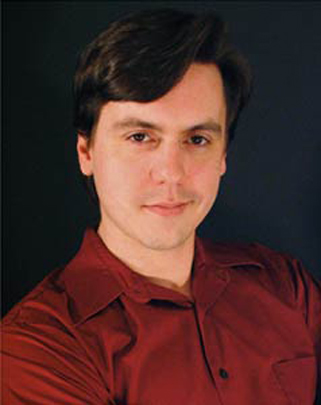 Jared Dennis*
Apollo/Dr. Smith
Anne Lentino*
Understudy - Clementine
Dyamone Hopkins
Understudy - Cassandra
*Indicates PTE Ensemble Member